Products You May Like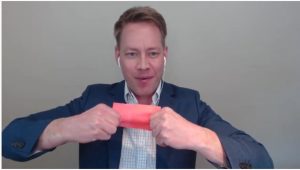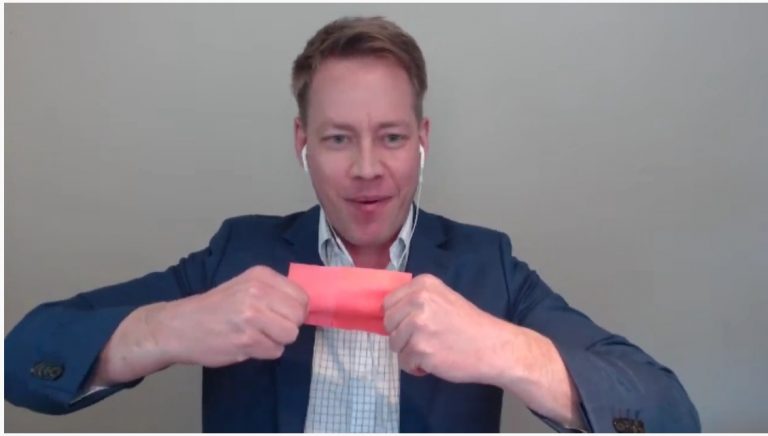 Industrial conglomerate 3M Co. thinks hemp can be part of the sustainability "megatrend" and is looking at hemp components to do everything from strengthening packaging tape to helping grow human tissue and organs.
But the company sees a lot of kinks to work out in the supply chain before hemp's potential can be realized, says Don Davidson, 3M's Global New Product Marketing Manager.
Speaking this week at the virtual National Hemp Symposium by Oregon State University, Davidson was bullish on hemp's potential for industrial applications.
He said 3M has been tinkering with hemp for years outside the U.S., but that the 2018 Farm Bill turbocharged its research-and-development capabilities domestically. Davidson said 3M's customers are clamoring for environmentally friendly offerings.
"We can incorporate (hemp) into a lot of 3M technologies and products," he said.
"Pretty much all across the board, regardless of if it's a consumer or they're industrial, health care, transportation or energy, they're asking for more sustainable solutions."
He said 3M is actively researching hemp fiber and oil components for use in:
Adhesives for aerospace and transportation.
Garbage bags.
General plastic bags.
Surgical gauze.
Nonwoven material to be put down in agriculture to prevent soil erosion and inhibit weeds.
Conventional box-sealing tape.
A growing matrix for so-called "induced pluripotent stem cells," or cells used in regenerative medicine for things like cultivating healthy liver or intestinal tissue.
"This base material has so many applications across the company," he said.
"We're looking at, 'How can we use that hemp fiber for not just a handful of product applications, but an incredible amount of applications, and the positive impact that will have,'" Davidson said.
Davidson called sustainability a "megatrend" that will drive most new products in coming years, not just in high-tech manufacturing but even to replace traditional consumer packaging and packing tape used to ship products.
"The e-commerce trend isn't going anywhere," he said.
3M's hemp development comes as the company responds to cooling demand for some of its older products because of the Covid-19 pandemic. Based in St. Paul, Minnesota, the company said in December it will cut 2,900 jobs in part because of slumping sales for office supplies such as its iconic Scotch tape and Post-It Notes.
Davidson was less clear about when 3M's hemp plans would come to market. Asked what kinds of hemp fiber the company needs and how much of it, Davidson said he couldn't guess.
"That's tough for us to say at this point because we're still learning," Davidson said.
"We still want to learn what type of converting has to happen with the hemp fiber, whether it's using the fiber for material as opposed to an adhesive."
Davidson said once 3M's research and development teams can figure out what is available in the hemp supply chain and how they can efficiently get ahold of a decent enough supply to start to work with it, "that's where things really start to take off."
"Once we get that base material and we can start to develop prototypes, then we can get that out to customers," Davidson said. "And that's when things pick up and really fill out that product pipeline involving hemp."
He added that global supply of hemp components is still tiny and that hemp's role in sustainable commerce is still unknown.
"It doesn't matter what part of this planet I'm talking to people on, everybody's kind of shaking their heads at these challenges."
Kristen Nichols can be reached at [email protected].