Products You May Like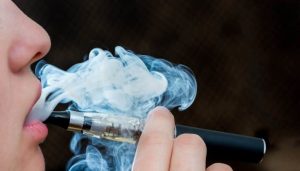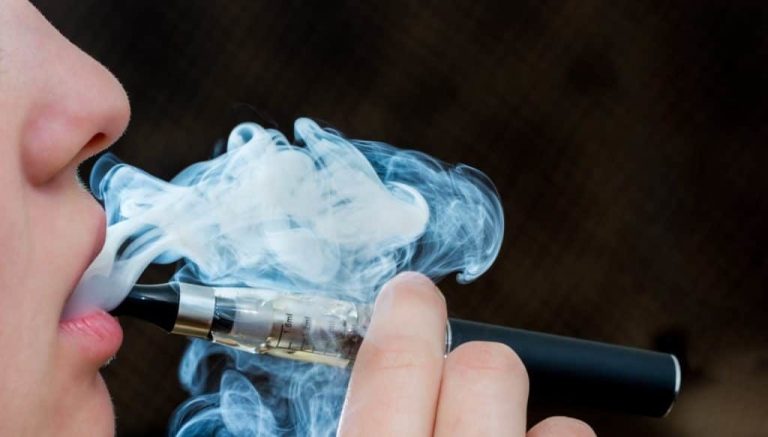 Companies selling vaping products online, including those with CBD cartridges, will be forced to find an alternative to the U.S. Postal Service to ship their products and will face additional regulations come this summer.
That's because in late December, when Congress approved another appropriations bill to keep the government running, lawmakers also passed the "Preventing Online Sales of E-Cigarettes to Children Act," which prohibits USPS from shipping vaping products.
While the legislation clearly targets nicotine cigarettes, the law is so broadly defined that hemp businesses must prepare to comply.
"The law, to be clear, doesn't call out or even target the hemp industry. However, to the extent that they are participants in the industry who are selling vape products, then it absolutely affects them," said Rod Kight, a cannabis attorney in Asheville, North Carolina.
The legislation takes effect in late March – 90 days after its signing – but then the USPS must issue its rules within the next 120 days.
According to Kight, sellers of vaping products must comply with:
Registering with the U.S. Attorney General.
Implementing an age-verification system.
Shipping through private companies, such as UPS or DHL, that require a signature upon delivery.
FedEx has already said it won't ship vaping products.
"A lot of them are doing age verification already," Kight said. "So I think for some, this is going to be a larger project to take on."
The term "electronic nicotine delivery system" in the law is used broadly to include any product that "delivers nicotine, flavor, or any other substance to the user inhaling from the device."
Industry impacts
The CEO of the Blinc Group, a New York-based company that develops and supplies cannabis vaping hardware, called the new restrictions "another attempt by the government to 'demonize' nicotine vaping."
"That said, the most important concept about this part of the bill is its intent: and that is to curb nicotine vaping, not cannabis," said Blinc Group co-founder and CEO Arnaud Dumas de Rauly.
"The bill refers to a ban of vaping products and includes the wording 'or any other substance,' which is too broad to have any legal value. Additionally, as cannabis still remains federally illegal, we don't foresee how this ban can be applicable."
Still, Kight said companies that sell vaping products must be aware of the law and understand its requirements. Vaping companies also have to know the state and local taxes that will be applicable with online sales.
Gregory Conley, the president of the American Vaping Association, said his organization lobbied Congress to find an alternative to prohibiting shipments of vaping products through the USPS but "were met with total resistance to that idea."
"Now you have an extremely broad definition that can capture CBD liquids as well as vaping products that don't contain any nicotine whatsoever," Conley said.
Preparing for the change
The punishment for violating the law can include three years in prison, but Conley said a more likely scenario is that a company faces steep fines and gets shut down.
Conley said business should be prepared to hire lawyers and consultants to navigate the regulations. He said how big of an impact the rules have will depend on how strictly they are enforced.
"Because this industry, especially the CBD side, is full of renegades and renegades oftentimes don't follow the law to the letter," Conley said. "So there are going to be the more corporate, the more risk-averse companies that are going to follow the law and they're going to incur extra costs and potentially drive their profits down.
"Meanwhile, there will be fly-by-night companies everywhere, not obeying the law, particularly, I believe, in the CBD space because many state regulators don't even realize that the products could fall under their regime."
"For nicotine vaping products, which will get the majority of the enforcement, this is very bad," he said.
Ivan Moreno can be reached at [email protected]